HEAVY HOBBY SK-35001 Detail-up set for WWII German Sd. Kfz.2 Half-track Motorcycle
The Sd.Kfz.2 (Sonderkraftfahrzeug 2) is a half-track motorcycle with a single front wheel.
Tamiya Model remodeled this vehicle in 2021(No.35377), which is the replacement for No. 35729(mould unloaded in 1973), Dragon Model used to make their own version of this vehicle, however, it has been out of stock for a long time, and it is not easy to buy on the market.
This time HEAVY HOBBY and Voyager Model bring you the"SK-35001 Detail-up set for WWII German Sd.Kfz.2 Half-track Motorcycle". The set includes workable track for Sd.Kfz.2(easy to build), a pair of road wheels(correct shape), headlight and convoy light, two Kar98k rifles, three ammunition boxes(PE) and whole PE upgrade sets.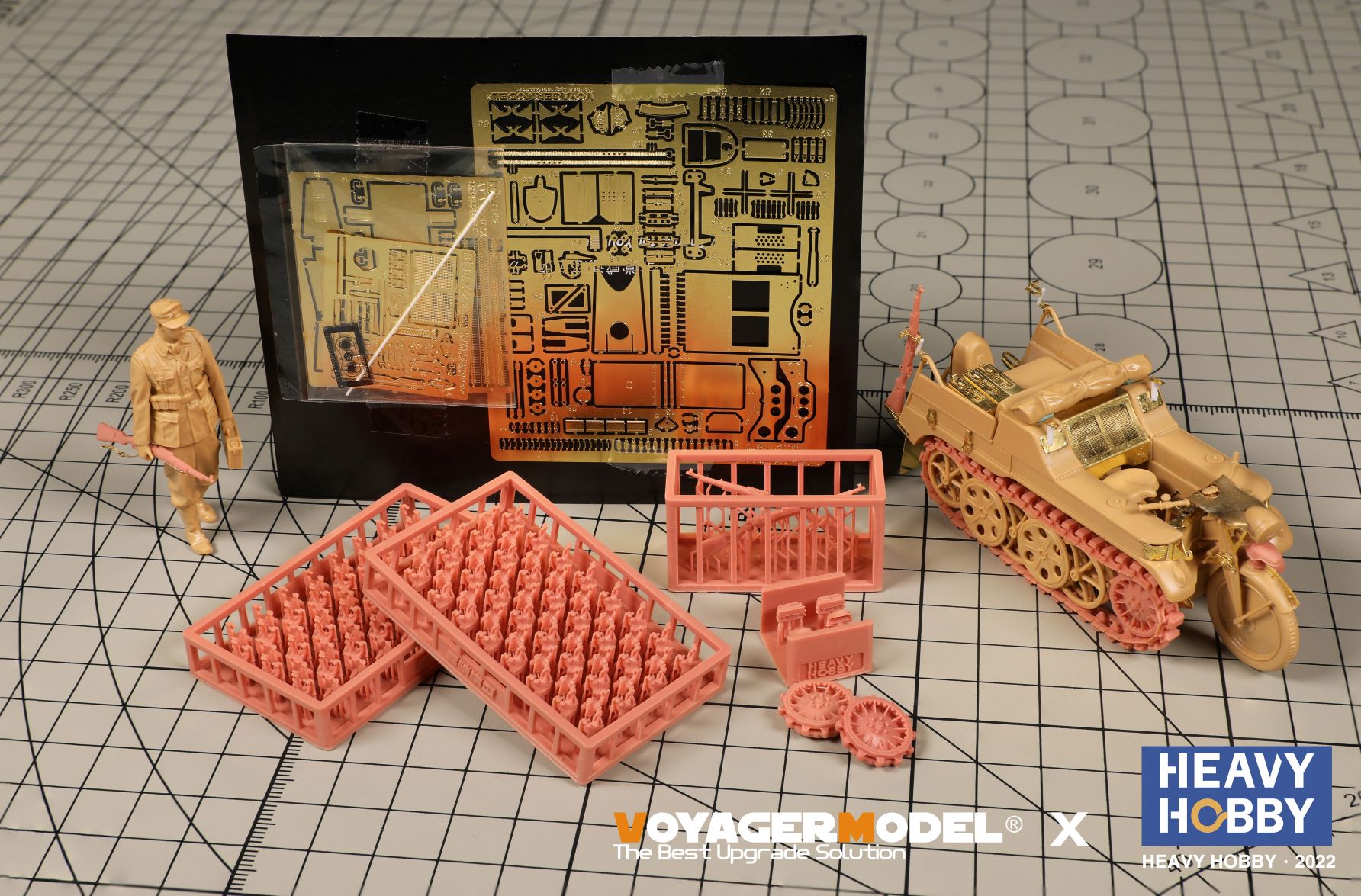 Ultimate upgrade solution, now available.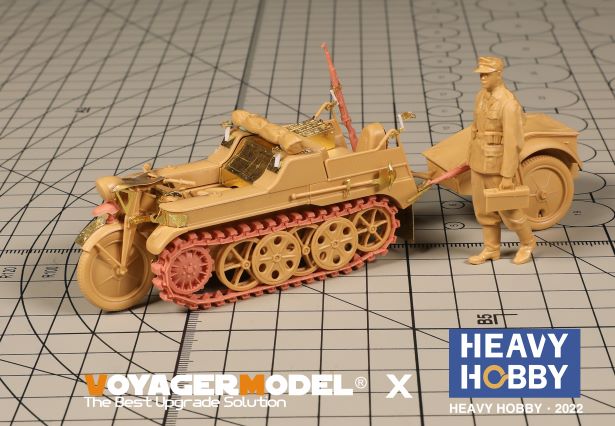 Butting workable tracks with driving wheels, restore the features of the Kettenkard Tracks.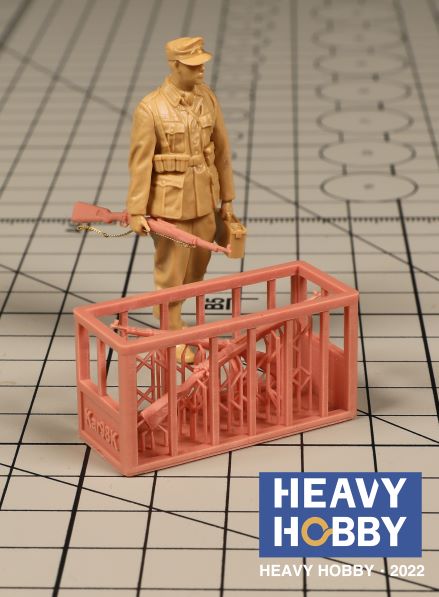 Two detailed Kar98k rifles with PE belt.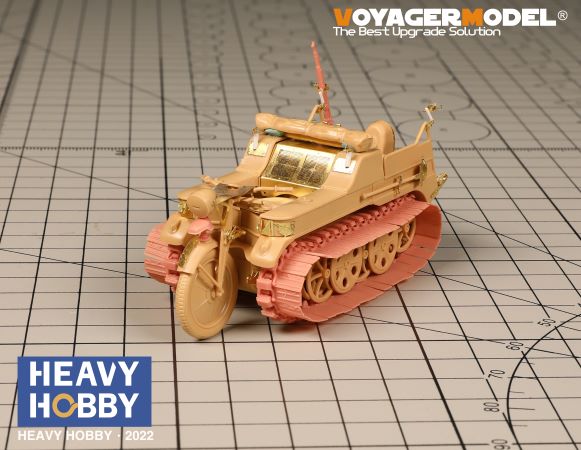 In order to deal with the muddy environment in the eastern front, some Sd.Kfz.2 were equipped with winterketten tracks. You can restore this feature by purchasing our PT-35073 "WWII German Sd.Kfz.2 Kleines Kettenkard Winterketten Tracks".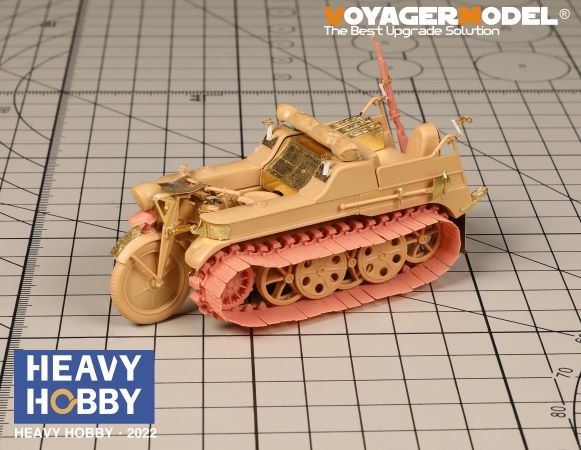 Happy Chinese New Year, and have fun with modeling!